Retails TLP-603 Barcode Label Printer
Model: TLP-603
Minimalist design
Paper bin diameter 80mm
Simple paper loading design
High-end stainless steel knife edge
Hand torn more lightly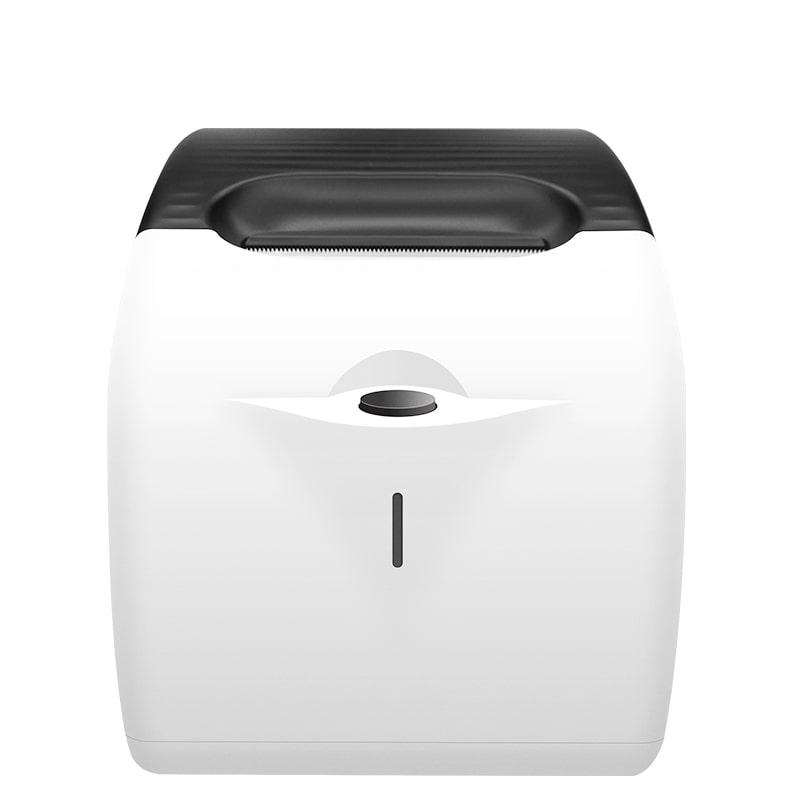 Retails TLP-603 Barcode Label Printer
Items

Project Description

Specifications

Printing

printing method

Thermal

Print effective width

48mm

Print instructions

ESC/TSPL

printing speed

90mm/s

Print points

384 dots/line

Character size

12*24, 24*24

Connection method

Android & iOS &Windows

Print interface

USB+Bluetooth

Paper

Maximum paper width

58

Support paper

Thermal Paper

Diameter of paper bin

≦80mm

Paper thickness

0.05-0.15mm

Paper loading method

Easy paper loading structure

Targeting

Optocoupler sensing

Printing Type

Barcode type

 

Font library content

 

Reliability

 

Print head life

50-100KM

Mechanical behavior

shockproof

Out of paper detection

Optocoupler detection

RAM memory

48Kb

ROM flash

2M

Processor frequency

120M

Software adaptation

Self-developed label & receipt app

adapter

DC12V/3A

Pass the certification

CCC

Size

Dimensions

188*123*130MM

Outer box size

196*180*143MM

weight

650g

working environment

Temperature: 0-45℃ Humidity: 20-90%

Storage environment

Temperature: -10-60℃ Humidity: 10-90% (except paper rolls)
Retails TLP-603 Barcode Label Printer Price
Seamless Efficiency for Your Business
Effortless Printing and Streamlined Workflow
The Retails TLP-603 Barcode Label Printer brings a new level of efficiency to your business operations. With its minimalist design and user-friendly features, this printer allows you to print high-quality barcode labels effortlessly, saving you valuable time and resources. Say goodbye to complex printing processes and hello to streamlined workflows.
Designed with simplicity in mind, the Retails TLP-603 offers a paper bin diameter of 80mm, accommodating a large quantity of label rolls. This means fewer interruptions for paper replacement, allowing you to focus on what matters most: serving your customers and growing your business. The simple paper loading design further enhances ease of use, eliminating any guesswork and ensuring a seamless printing experience.
Superior Durability and Precision
Invest in a label printer that is built to last. The Retails TLP-603 boasts a high-end stainless steel knife edge, providing exceptional durability and ensuring precise and clean label cuts every time. No more struggling with torn labels or jagged edges that can compromise the professional appearance of your products.
With the Retails TLP-603, you can rely on its robust construction to withstand the demands of a busy work environment. This printer is engineered to handle high-volume printing tasks, making it a reliable companion for businesses of all sizes. Its hand-tear feature allows for lighter tearing, making it effortless to separate labels without the need for additional tools.
Unleash Your Business Potential
Accelerate Productivity and Accuracy
When it comes to barcode label printing, accuracy and speed are of the utmost importance. The Retails TLP-603 Barcode Label Printer excels in both areas, enabling you to boost productivity and achieve unparalleled accuracy in your labeling processes.
Equipped with advanced printing technology, this printer delivers crisp and clear barcode labels that are easy to scan, reducing the risk of errors and ensuring seamless inventory management. Its fast printing speed ensures that you can meet deadlines and fulfill orders promptly, keeping your customers satisfied and your business thriving.
Versatility to Suit Your Needs
The Retails TLP-603 is not limited to printing barcode labels alone. This versatile printer allows you to create a wide range of labels to meet your specific business requirements. Whether you need price tags, shipping labels, or product identification labels, this printer can handle it all with ease.
With its intuitive software compatibility, you can design and customize labels according to your branding guidelines, incorporating your logo, product information, and any other essential details. The Retails TLP-603 empowers you to create professional-looking labels that elevate the visual appeal of your products and leave a lasting impression on your customers.
Experience Unmatched Value
Cost-Effective and Sustainable
Investing in the Retails TLP-603 Barcode Label Printer not only enhances your business operations but also provides a cost-effective solution for your printing needs. By bringing label printing in-house, you can eliminate the recurring expenses associated with outsourcing or purchasing pre-printed labels. Save money in the long run while enjoying the convenience and control of in-house label production.
Furthermore, this printer is designed with sustainability in mind. With its efficient paper usage and hand-tear feature, you can reduce waste and minimize your environmental footprint. Choose the Retails TLP-603 for a more eco-friendly approach to label printing without compromising on quality or performance.