Retails BS 719 Barcode Scanner
Model: BS-719
* Type: Barcode Scanner
* Scan Element Type: 1D& 2D
* Colour Depth: 32 Bit
* Interface Type: usb, PS/2, RS232
* Max Paper Size: A4
* Optical Resolution: ≥ 4 mil
* Scan Speed: 150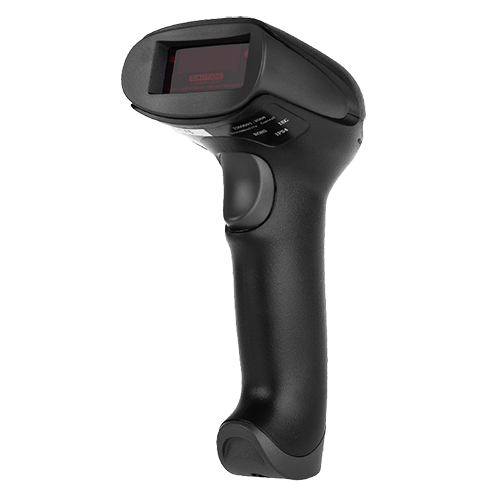 Retails Barcode Scanner BS-719
Symbologies
1D codes
Presicion
≥5 mil
Resolution
1500
Depth of scan field
Code 39:120mm-160mm(0.127mm 5mil)
Code 39:110mm-400mm(0.5mm 20mil)
Code 39:260mm-420mm(1.0mm 40mil)
UPC/EAN 13:120mm-200mm(0.33mm 14mil)
Decode speed
200 times/second
Scan Pattern
Single Scan
Decode Capability
EAN-8, EAN-13, Codabar, CODE11,CODE 39, CODE 93, CODE128, China Post, GS1-128, GS1 Limited, GS1 Omnidirectional, UPC-A, UPC-E, ISBN/ISSN, ISBT , Interleaved 2 of 5, Matrix 2 of 5,Industrial 2 of 5 , MSI,Plessey, ITF14
Scanning Method
Manual
Print Contrast:
10%
Bite Error Rate
Less than 1/8 million
Light Resource
CCD
Color
Black
Scan Angel
Yaw(Skew) 60° Pitch 60°
Retails BS 719 Barcode Scanner Price
Superior Scanning Performance
Versatile Barcode Scanning for Enhanced Productivity
Introducing the Retails Barcode Scanner BS-719, a powerful and reliable scanning solution designed to elevate your business operations. With its advanced 1D and 2D scan element technology, this scanner effortlessly decodes various barcode types, allowing you to efficiently process a wide range of products and inventory. From standard barcodes to intricate QR codes, this scanner has you covered, providing the versatility you need for seamless operations.
Immerse in Vivid Detail with 32-Bit Colour Depth and Optimal Resolution
Experience scanning like never before with the Retails Barcode Scanner BS-719. Featuring an impressive 32-bit colour depth, this scanner captures every barcode with remarkable precision and vibrant clarity. No detail goes unnoticed as the scanner unveils rich hues and subtle nuances, ensuring accurate identification of products and inventory. With an optical resolution of ≥ 4 mil, even the finest lines and smallest elements are captured with exceptional clarity and sharpness.
Seamless Connectivity and Convenience
Flexible Interface Options for Hassle-Free Integration
Say goodbye to compatibility concerns with the Retails Barcode Scanner BS-719. This scanner offers a range of interface options including USB, PS/2, and RS232, allowing you to effortlessly connect to your preferred devices. Whether it's a computer, POS system, or other compatible equipment, this scanner ensures seamless integration, eliminating the need for complex configurations. Simply plug in and start scanning, saving you time and energy.
Rapid Scan Speed for Enhanced Productivity
Boost your efficiency with the lightning-fast scan speed of the Retails Barcode Scanner BS-719. With the ability to perform up to 150 scans per second, this scanner accelerates your workflow, allowing you to handle high volumes of scanning tasks with ease. Experience swift and precise scanning, reducing wait times and increasing productivity. Stay ahead of the competition by optimizing your operations and maximizing your output.
Practicality and Reliability
Maximize Document Management with A4 Paper Size Compatibility
The Retails Barcode Scanner BS-719 goes beyond barcodes, offering enhanced practicality for your business. Featuring compatibility with A4 paper size, this scanner enables you to effortlessly digitize documents, receipts, and invoices. Say goodbye to manual data entry and streamline your document management processes. Consolidate your scanning needs into one device, saving space and simplifying your workflow.
Built to Last with Uncompromising Durability
Invest in a barcode scanner that stands the test of time. The Retails Barcode Scanner BS-719 is built with durability in mind, ensuring reliable performance even in demanding environments. Its robust construction and high-quality materials guarantee long-lasting functionality, minimizing downtime and maximizing your return on investment. Trust in the durability of this scanner to support your business needs consistently.
Retails Technology
Retails Technology Co. located in Guangzhou, China. It's a high-tech enterprise specializing in thermal printing equipment, Printing & POS Hardware solutions. We are professional manufacturer of thermal printer including POS printer, mobile printer, receipt printer and barcode printer and POS terminal machines. We devote to becoming the world's leading printer manufacturer and service provider. Our products meet different industries' needs including supermarket, catering, hotel, hospital, ticketing, transportation and logistics, health care and retail. Milestone not only has strong capacity of R&D in hardware but also makes breakthrough in software technology.